Formed decades back in 1985, Heera Surgicals, is ideally positioned to offer a comprehensive range of surgical equipment and hollow wares. Drawing on our many years of experience, we are proud to be one of the few genuine manufacturers and suppliers in this domain. In our vast product portfolio, we offer Foggers, All sizes of Autoclaves, All type of sizes of Dressing Drums, All sizes of Surgical Trays and allied products.

We have compiled a team of highly experienced and knowledgeable personnel, some of whom have been with us since the inception. Working under the guidance of Mr. Virang M. Desai, they assist our clients throughout the entire process to provide exceptional customer experience.

Quality Importance

Quality is at the forefront of our business and as such we use only high grade and industry recommended components for the production of our surgical equipment such as Surgical Tray, Surgical Instrument Tray. We have a fully equipped quality control division wherein all the products are individually tested to ensure that our clients receive only the best. Ongoing inspection of all the products on various parameters like durability, finishing, smoothness etc, enable us to ensure compliance with the standards of the healthcare industry.

Client Satisfaction

Our clients are of great importance to us as it is because of them that we have come this far in this sector. We have been providing highest level of customer services and are proud that we have maintained and established strong relationships with our clients. Our experienced sales managers are available to help clients with any queries relating to products or specialty. In addition to services, we offer customized solutions as per our client convenience.

Why Deal with Us?

We provide a large range of surgical equipment at competitive prices, with customer services that are exceptional.
Ordered products are delivered within the promised time period through different modes of transport thereby avoiding delays of any sort.
Support of close-knit team enables us to compete in this every demanding market.
We are professional, reliable, ethical and honest in our business dealings, at all times.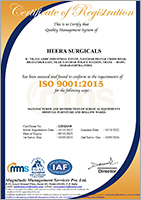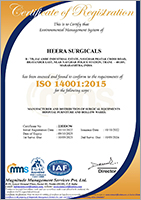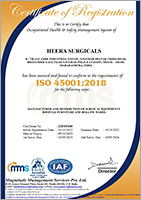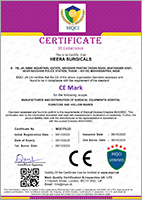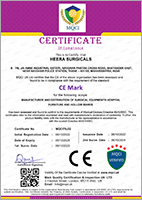 Read More